Board of Directors
Founder & President
Jen Rogers is a Professional Photographer who resides in Tooele, Utah and owner of A Place In Time Photography, LLC. and Wild Horse Photo Safaris. After many years living in Hawaii and traveling abroad to volunteer her time at wildlife rescue and rehab facilities, Jen relocated to the small town of Tooele to pour her heart and soul into the Onaqui wild horses.
Her goal was to be able to provide private environmentally conscious photo tours to allow guests to experience the beauty of the west desert and captivating scenes that unfold among the Onaqui. It was with the hope that the more people who could be introduced and educated about the lives of the wild horses and see firsthand their undeniable social bonds, trusting nature and sensitive spirits, the more voices that would be willing to speak up to save the Onaqui in times of crisis such as roundups and removals.
It became apparent very quickly that more help was needed immediately to help protect the Onaqui on and off the range and so shortly after moving to Utah Jen started working to put together a dedicated, diverse and knowledgeable team - and Red Birds Trust was born.
Prior to starting her photography business Jen spent 12 years working as a Human Resources executive specializing in labor relations and employment law. She has also successfully served tenure on several boards. She adopted two Onaqui brothers from Red Birds band after the 2021 roundup (Teton & Dreamcatcher) and also adopted a lovely little Swasey mustang mare Cheyenne Grace.
Website: A Place In Time Photography
Website: Wild Horse Photo Safaris
Treasurer
Alisa Graham made her home in Utah 1993 to attend Utah State University and enjoy the state's great outdoors. For over the last 25 years, Alisa has worked with people with cognitive disabilities through DSPD provider services, working her way from a staff member to a Regional Program Manager. She also has spent several years volunteering with Special Olympics, 10 of which she was a Regional Program Coordinator with SOUT. Her passion for people, the outdoors, and volunteer work has given her many diverse and rewarding experiences. She has been a part of Heart of America mission and has delivered several thousand educational kits for children on the Navajo Reservation during the pandemic, as well as supplies and food. She has also been involved with a team of incredible people who install solar panels, bring light to homes of the Navajo. Alisa is also an assistant soccer coach with RSL Unified Soccer Team, promoting inclusion at all levels of competition through the unified mission.
Alisa has spent years exploring Utah's desert and mountain ranges. It was not until January 2020, when the Onaqui wild horses and Alisa's path crossed on the Onaqui HMA. This was the beginning of learning and understanding what was happening to our wild horse in the United States and to Utah's mustangs. Over the last two years, Alisa has spent time out in the west desert, observing and photographing the Onaqui wild horses. A passion, a deep respect, and a need to understand more about mustangs and how they are managed became a focus for both Alisa and her wife, Paula. They have adopted two beautiful Onaqui mares, Kona and Emse'. They continue to volunteer, learn, and work for the mustangs in Utah and Nevada.
Director
Scott Beckstead is a lifelong student and admirer of American wild horses, Scott Beckstead is a leading voice for our wild herds in his role as director of campaigns for Center for a Humane Economy and Animal Wellness Action. He grew up with horses on his family's farm and spent much of his childhood and youth on horseback in the mountains of Idaho. After receiving his bachelor's degree from Utah State University and his JD from the University of Utah, Beckstead worked as an attorney in private practice for 17 years on the central Oregon coast before going to work full-time in the animal protection sector. During his time on the coast he also served as the mayor of Waldport, Oregon from 2002 to 2007.
He became known for his special expertise in the field of animal law, and has taught that subject at the University of Oregon and Willamette University law schools. In 2000, he co-authored Animal Law, the first casebook on the subject, and continues to teach animal law, wildlife law and policy, the Endangered Species Act, and cannabis law and policy as an adjunct professor of law at Willamette University.
Because of his close familiarity with horses, livestock, and farm animals, Beckstead provides training to law enforcement agencies on how to handle and work with those animals, and how to investigate equine and livestock cruelty and neglect.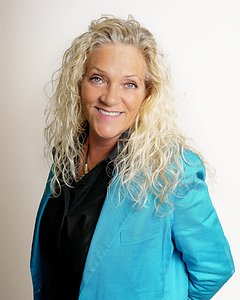 Director
Shauna Godfrey Muztafago is a Utah native and has spent years getting to know the individual horses on the Onaqui HMA. She started the Save The Onaqui Facebook group, has spoken publically at RAC meetings defending their right to live freely on the range, and has participated with all range cleanups and rallies held. Shauna is very passionate about protecting this valuable Utah resource and her knowledge and compassionate way of speaking has been instrumental in helping to educate many on their plight.
Facebook: Save The Onaqui Wild Horses
Director
Stephanie Robey-Shepard lives in Tooele with her husband, kids and their 5 mustangs (including one from the Onaqui HMA), 4 dogs and rescued sheep Lambert. She is a regular on the Onaqui range and knows the both the horses and the backroads inside and out. She is a valuable asset when it comes to being a resource for local veterinarians, boarding facilities and farrier services. We also appreciate her knowledge and experience when it comes to assessing on-range injuries and possible pronosis for recovery in the wild. Stephanie offers training services for horses that need starting, behaviorial assessments or work under saddle for both mustangs and domestic horses.
Stephanie has been documenting the Onaqui horses since moving to Tooele from Washington State and is a wonderful advocate for their well-being both on and off the range. She is also a talented photographer and you can find samples of her work at Desert Horse Photography Facebook page.
Director
Karen Larsen Betten has spent the last 29 years in Utah after relocating from the neighboring state of Idaho. From the minute she met the Onaqui wild horses she's been hooked. When she's not working or traveling she takes every opportunity she can to spend time on the range enjoying, observing and photographing the mustangs. She is very passionate about preserving the range and doing what she can to ensure the mustangs that call it home can do so safely and without compromise to their health, happiness or freedom.
In addition to her dedication to helping the Onaqui wild horses, Karen has worked for the past 20 years with Jolaurabi, a charitable private school in Kenya that has provided an education to well over 10,000 students including children with the most significant need and the least available resources in the and around the village of Utange. (Find out more at: www.educatethekids.com)
You can follow along as Karen documents her journeys with and without the Onaqui on both her website: www.epicallywild.com and her Instagram Account @epicallywild